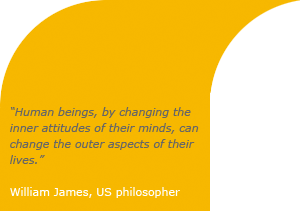 > Executive Coaching > Process
Roadmap for Coaching
A typical coaching assignment comprises five to ten sessions, each session lasting 90 to 120 minutes. The coaching itself can be divided into different stages:
Setting the stage: Coach and coachee get to know each other while discussing goal, topics, steps, time frame and possible methods of the coaching assignment. At the end of this first phase, coach and coachee agree on a coaching contract.
Appraisal: The coachee's goals are concretised and prioritised.
Working together: In this central stage the selected topics are systematically addressed.
Evaluation: The evaluation completes the coaching process and summarises it. The coachee's central questions are: What did I learn about myself? What comes next?